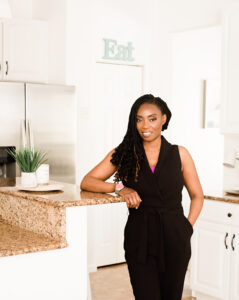 Hi There! I'm Janelle and it's great to meet you. If you're looking to get organized, you've come to the right place. My goal is to create a peaceful, functional and beautiful space for you, while showing you how to implement easy steps that will simplify your space and ultimately your life.
Our Story
As a busy mom of 3, wife and entrepreneur I personally know how life can get busy and overwhelming at times. I had to develop systems that would help me prioritize and manage the stress of home, work and life. These systems helped me to maintain calm in my home, despite the unpredictable chaos of life.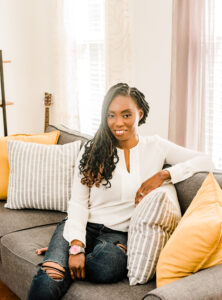 You don't have to live with the stress of a chaotic, cluttered home! We are here to help you transform your home into an efficient and functional space that brings you joy + peace. My passion is to help you understand the "why" to the disorder and then create personalized systems that enable you to improve your quality of life.
Your home should be your place of retreat, your safe haven. If you are ready to reclaim your place of retreat and conquer your clutter with ease, we want to support you! Let us help you make space for what matters most.
Janelle is the owner of Organized by JWC, a professional organizing company in the DMV area. She started her business in 2016 working with nonprofits, homeowners, and small business owners to create systems to simplify and increase productivity. She is also a published Author and Speaker.
Let us help you…
If you are feeling overwhelmed or need help to simplify, I can help! Click the link to book a free consultation.